This week, we went to the Museum of Contemporary Art San Diego for the second time. Art is something that I am very interested in and need to gain more knowledge of because of the career path I am choosing to go down. Seeing all the types of art was very interesting. It gave me many new ideas of the types of media that I can make as art. The types of art ranged from posters, to studies of woman. Seeing all of these began to give me new ideas of the type of work I want to put into my art portfolio for college. The colleges I want to apply to have said that they want to see the type of artwork that I was sort of seeing in the museum. At the museum, we did an activity where we made zines from magazines about our topics. My topic is the issues in the fashion industry such as child labor, environmental degradation, etc. Luckily, the majority of the magazines were from fashion editors like Vogue, Marie Claire and much more, so I was pretty much set as far as looking for things related to fashion in my zine. The first thing I looked for was a background. I wanted something black. I found a very deep black that had a shine to it and chose it. I then continued to look for big things in the fashion industry that can be connected to the issues in it. I did not get to finish my zine unfortunately but it was okay. The little things I put had a lot of meaning to me.

​

This week I learned about the teenage brain and the pleasures and pains of the social life. A reading was handed out about it. We had to read and annotate the reading to then discuss with a group of four. Another reading was also passed out about a girl that showed a good example on the negative outcomes in the teenage brain that later went into it all. We learned about how dopamine works on that brain. It is the reward center for the brain. We also learned how the teenage brain has much more of advantage than the brain of say someone who is not a teenager. Teenagers scored higher in area that were tested than people who were not teenagers. The teenage brain allows a person to try more new things, take more risk, etc. This week we were also introduced to the basic human needs and the basic social needs of humans. The basic human needs are food, water, and shelter. The social needs are status, certainty, autonomy, relatedness, and fairness. We learned how these all play a huge role in our lives and had examples of them. This week we also did mini performances. We each got a subject and we had to act it out as teenagers which we are and how it looks. To end the week, we watched a documentary titled "Terra". This documentary was about earth, and the animals on it, and how humans are affecting it in not such a positive way. From learning about this, it has made me actually care more about the environment. It has also made me care for my animals more.

​
Powered by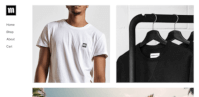 Create your own unique website with customizable templates.